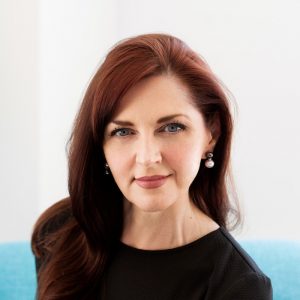 What an astounding year 2018 was for advancing the privacy rights of all. Few would have imagined that both the U.S. House and Senate would turn their attention to comprehensive federal privacy legislation. But as news broke of Cambridge Analytica's targeting of voters, the EU's General Data Protection Regulation rattled global businesses, and California passed a sweeping privacy law, the privacy landscape saw dramatic changes.
Even before any of these developments took place, the team at CDT rolled up our sleeves and started the hard work of crafting a privacy law that would put the rights of individuals first. We convened diverse stakeholders to craft our model bill, facilitating difficult conversations across sectors, party lines, and ideologies. Most importantly, we prioritized the voices of organizations and individuals working every day to address the real impact data can have on people and the harm it can do, especially to those who have been historically marginalized.
Our bill represents a fresh, aspirational approach to privacy, where some uses of data are always off-limits. We turned the old model of "notice and choice" on its head, recognizing that there are simply some rights we shouldn't be able to sign away.
Of course, privacy legislation is just one part of our portfolio. Every day, the talented team at CDT works tirelessly to advocate for the digital rights of all, enabling new voices to be heard online, securing our election systems so people are confident their vote counts, and pushing back against government efforts to deploy invasive technologies that monitor citizens and visitors.
We take our advocacy to the halls of the European Parliament, the U.S. Capitol, statehouses, and the courts. We also go directly to companies, large and small, to influence how they develop and deploy technology that services democracy worldwide. We're building bold new partnerships and striving for policy solutions.
Looking ahead, it's clear that we must rethink the old paradigms governing our data-driven world and return power to the individual. The Center for Democracy & Technology is leading the way forward. We're grateful to all of our partners and supporters who inspire us each day and make our work possible.


Nuala O'Connor